Library Catalog & Electronic Books
For use by Clinical Pastoral Education students. Select style C or E to find call numbers.


Nursing Theories and Nursing Practice
4th edition

Handbook of Clinical Anesthesia: Procedures of the Massachusetts General Hospital
8th edition

OB/GYN Peds Notes: Nurse's Clinical Pocket Guide
2nd edition

Red Book Online
American Academy of Pediatrics

Chemotherapy & Biotherapy Guidelines & Recommendations for Practice
4th edition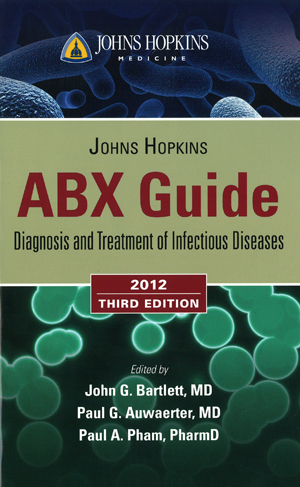 Johns Hopkins ABX Guide
John G. Bartlett, et al
Clinical Key

Get faster, more clinically relevant medical & surgical information. Simultaneously searches over 1000 fulltext reference books; over 500 fulltext journals; over 13,000 videos; over 2000 practice guidelines; patient education handouts, etc. Sign up for CME & mobile access.
UpToDate

Evidence-based clinical information and treatment recommendations covering over 9000 topics across 19 medical specialties. Includes drug info from Lexicomp.
Use search box below to ask us a question or click on the RED Ask Us button on the right side of most pages on our site. Your email address is required but will not be publicly available. This is NOT like Google. Enter a question, press button, complete request, librarian will answer.
News, Hints, & Recommendations
Library Hours
Mon. & Thurs. - 7:30 AM - 8:00 PM
Tues. & Wed. - 7:30 AM - 7:00 PM
Fri. - 7:30 AM - 4:30 PM
Sat. - 12:00 PM - 3:00 PM
Sun. - CLOSED
Health Affairs, "the leading journal of health policy thought and research," is now available electronically from 1981 to present. Go to the "All Journals & E-Books" tab above, type "health affairs," and select "EJournals" link.
Finding New England Journal of Medicine articles published online before appearing in print edition -
Go to the NEJM website and click on "Advanced Search" on far right of screen. Search for author and/or article title keywords. Articles are labeled "online first."
See Databases A-Z tab above for complete list. From the complete list you will also locate information about connecting to various databases via mobile device.
Mon. & Thurs. - 7:30AM - 8PM
Tues. & Wed. - 7:30AM - 7PM
Fri. - 7:30AM - 4:30PM
Sat. - 12-3PM
Sun. - CLOSED
Much of the Library's online content is licensed and is available only to authorized users via their Network login.
What you need to know about the USA PATRIOT Act
Your library records are confidential. The USA PATRIOT Act, however, requires the Library to provide access to those records when presented with the appropriate authorization (subpoena or search warrant). This federal law also prohibits library staff from notifying you that such a request has been made. Congress extended this provision of the law until June 1, 2015.
In order to preserve confidentiality, the Library retains personally identifiable information, e.g., what books you've checked out, only as long as is necessary to provide library services.