Library Catalog & Electronic Books
For use by Clinical Pastoral Education students. Select style C or E to find call numbers.

Handbook of Clinical Anesthesia: Procedures of the Massachusetts General Hospital
8th edition

OB/GYN Peds Notes: Nurse's Clinical Pocket Guide
2nd edition

Red Book Online
American Academy of Pediatrics

Chemotherapy & Biotherapy Guidelines & Recommendations for Practice
4th edition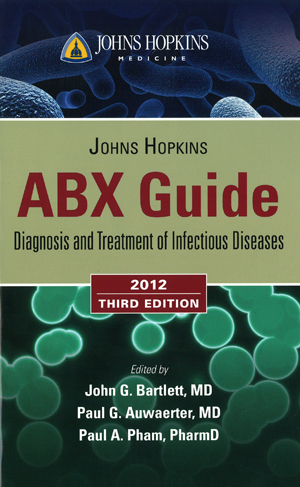 Johns Hopkins ABX Guide
John G. Bartlett, et al
Use search box below to ask us a question or click on the RED Ask Us button on the right side of most pages on our site. Your email address is required but will not be publicly available.
News, Hints & Recommendations
LIBRARY HOLIDAY HOURS
Dec. 22-23 7:30 AM - 4:30 PM
Dec. 24-25 CLOSED
Dec. 26, 29, 30 7:30 - 4:00 PM
Dec. 27-28 CLOSED
Dec. 31-Jan. 1 CLOSED
Jan. 2 7:30 AM - 4:30 PM
360 Link Upgrade
When you view an article reference in a database such as Ovid MEDLINE or CINAHL and click on the 360 Link to Full Text, you now will be taken directly to the full text article, if available. If full text isn't available, click "Additional Options" link in sidebar to the right to try other databases, or go to "All Journals & E-Books" tab on main Library page for our master list of available electronic & print journals. If nothing works, request article from the Library.
Finding New England Journal of Medicine articles published online before appearing in print edition -
Go to the NEJM website and click on "Advanced Search" on far right of screen. Search for author and/or article title keywords. Articles are labeled "online first."
See Databases A-Z tab above for complete list. From the complete list you will also locate information about connecting to various databases via mobile device.
Mon. - Fri. - 7:30AM - 4:30PM
Sat. - CLOSED
Sun. - CLOSED
Much of the Library's online content is licensed and is available only to authorized users via their Network login.